Orbit achieves national Best Companies to Work For listing
Orbit has achieved a coveted place within the prestigious Sunday Times 100 Best Companies to Work For list. It has attained this status following an independent survey of its employees carried out by Best Companies.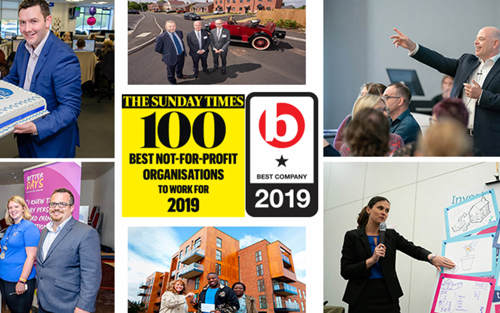 The listings, which are now into their 19th year of existence, appear as part of the Sunday Times pull-out and provide businesses with a measurement of success from their own employees.
With a growing property portfolio of over 42,000 homes spanning the midlands, east and south Orbit employs over 1,000 people across these regions. Last year Orbit developed over 2,000 homes.
The profit for a purpose approach enables it to invest £4 million each year back into the communities it serves. This includes the delivery of its Better Days programme, which helps customers improve their skills across the areas of employment, wellbeing, managing their money and digital.
Commenting on the achievement, Craig Wilcockson, Group People Director at Orbit, said:
"We're absolutely delighted to have made the Times Top 100 Best Companies to Work For list on our first attempt."
"It demonstrates how our own employees recognise that Orbit is a truly great place to work. We place people at the heart of everything we do and we will continue to create a culture that celebrates diversity and an environment where everyone feels able to contribute towards achieving together.
"We introduced our vision to lead in building thriving communities 12 months ago and we recognise that to be successful in achieving this we firstly need to create a thriving community for our employees."
Cheryl Flavell, Placemaking and Partnerships Manager at Orbit, added:
"Orbit has supported me to develop my career and offered me opportunities to follow my interests. I have been supported to grow and trusted to make decisions and be innovative in my work."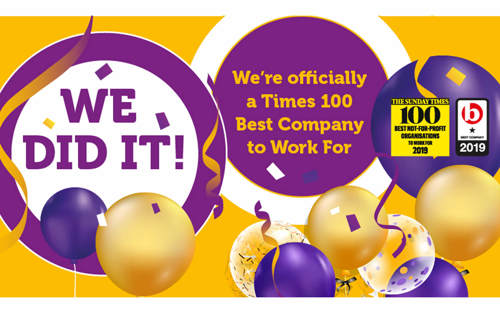 Orbit prides itself on being a values led business with a clear social purpose and the results from the Sunday Times 100 Best Companies to Work For survey demonstrate how its own employees recognise Orbit as a great place to work.
Over the past year, one of Orbit's areas of continued focus has been upon its employee wellbeing programme, which has four key areas: myMind, myMoney, myHealth and myChoice. There have been a number of activities throughout the year including workshops, training and wellbeing events that have contributed to a raised awareness of employee wellbeing. Orbit is also extremely proud to have provided training for employees to become Mental Health First Aiders.
Alongside its wellbeing programme Orbit offers all employees their own Personal Development Plans, training and a comprehensive employee benefits package.
To find out more about Orbit and discover available opportunities as well as its graduate and apprentice programme visit its new dedicated careers website here: www.orbitgroup.org.uk/careers