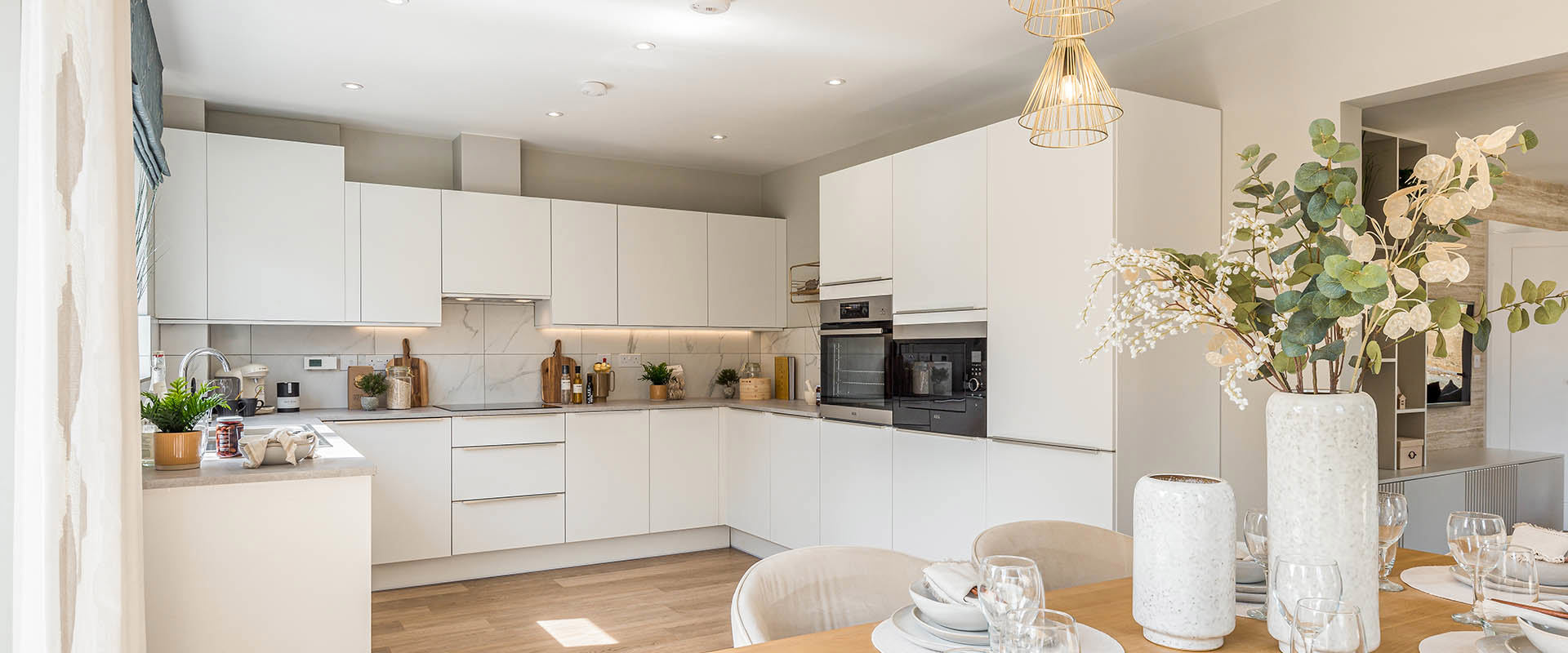 Design specification
Our sector-leading design and specification ensures our homes are built to the highest quality standard.
We want to ensure that our new homes are sector leading and have invested in all aspects of design and specification to ensure that we deliver homes to the highest possible standard.
All of our new build homes are the result of a complete review of our approach to building new homes and have been developed in response to feedback from customers about what they want from a home, both now and in the future.
Safer by Design
An Orbit home is amongst the safest in the UK housing market and all of of our new designs are accredited and built to a RoSPA Safer by Design Gold Standard.
We became the first builder of affordable homes to adhere to the Royal Society for the Prevention of Accidents (RoSPA) Safer by Design framework in 2021 for all of our new-build homes and only the second housebuilder in the UK to sign up to this approach.
This means that every new Orbit home includes:
Induction hobs as standard
Lockable cabinets in the kitchen and bathroom to improve safety
British Standard 5395-1 for stairs to reduce the risk of falls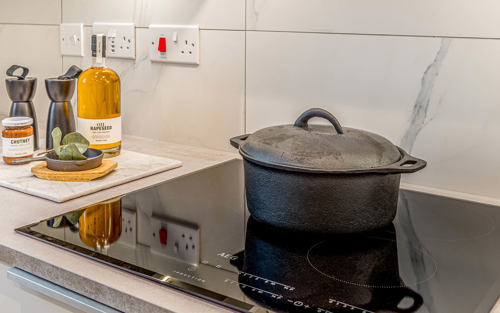 Helping to reduce the more than 6,000 accidental deaths and many more serious injuries that occur in UK homes each year, this design framework goes beyond the UK's building regulations and focusses on eradicating the most common hazards through simple design changes such as incorporating lockable bathroom cabinets for safe medicine storage and induction hobs to reduce the risk of burns.
We are also the only affordable housing provider to have achieved BS9997, British Standards in Fire Risk Management Systems.
Maximising space
Using our customer research and drawing upon a number of best practice initiatives and regulations, such as Building Regulations Part M42 and Part M43 and the National Space Standards, our new build homes focus heavily on maximising light and space.
Some of our design features for maximising space in an Orbit home include:
Space to work from home
Kitchens sized to London Housing Design Guide standards as a minimum
Wardrobes included in the main bedroom
Room for storage solutions
Clearly designated areas for essential everyday activities
Flexible spaces that adapt to individual needs
Recycling bins as standard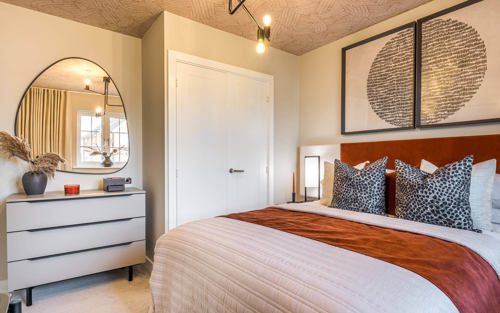 We've raised ceiling heights and considered window sizes, whilst often-omitted storage options have also been considered in each of our rooms.
And when you visit one of our developments, you'll also see where we have allowed for wardrobes, play areas, laundry and dining zones etc.
Future-proofed living
Building a home for you both now and in the future is really important to us, so we take great care and consideration for your future-proofed living.
We've future proofed our homes with many new design features including wastewater heat recovery, induction hobs, electric vehicle charging points (where possible) and USB ports and data points in the majority of our homes.
In our bathrooms, we've incorporated access zones for increased ease of movement and widened hallways and doors to increase accessibility, whilst we've enhanced the size of our ground floor toilets to allow for wheelchair access and included plumbing fittings to allow for future conversion to wet rooms.
We've also strengthened key wall zones and a plug plate fitted at the bottom of stairs to enable stair lifts to be fitted in the future, alongside stair gates and handrails.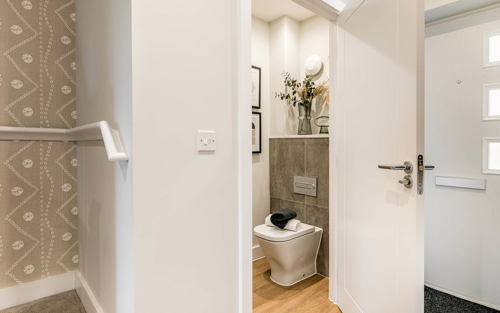 Continuous improvement
To ensure our house designs and finishes specification remain sector leading, our Design Forum meets quarterly to review feedback from many of our customers as well as design innovation, to ensure that we continue to improve and deliver homes which enable our customers to thrive at home and in their communities.