5 Reasons to Buy a New Build Home
Buying a new build or second-hand home comes down to personal preference, however some people believe that new build homes are mass produced and not built to last.
We're here to let you know – this simply isn't true. We recommend considering a new build for your next home as there are countless positives. Here are just some of the main reasons why you should:
Lower repair costs
When you move in to your new build home, everything will be brand new for you to use for the first time, meaning there is no need to renovate or repair anything. However, if you do find something isn't up to your standards, there is a 'snagging period' you will agree beforehand with the housing provider, which allows you to return to them and get it fixed.
One of the main benefits of this is that usually you will find the builders still on site for a while; this means they are readily available for queries and repairs, whereas with second-hand homes you are more or less on your own!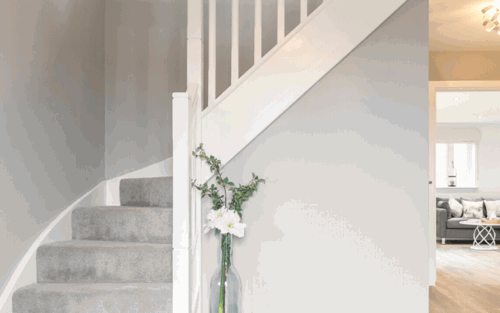 Safety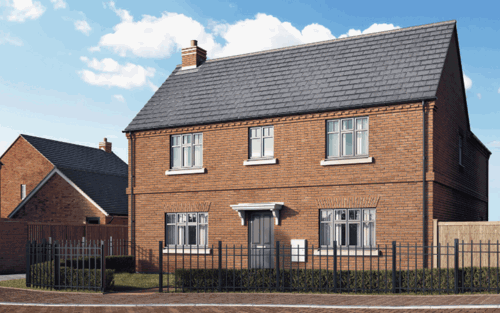 Nowadays, when new build homes are built, there are certain regulations developers must meet. These include using fire-resistant materials and wired in smoke alarms for the home owner's safety. Electrical precautions like circuit breakers are added to protect you as well, in the unlikely event of a fire. Also, with locks and doors having to conform to the British Standard Security Acts, security is very good from the start.
Additionally, many housebuilders will provide smoke or intruder alarms which can decrease the premium you pay on home insurance.
Cost efficient and environmentally friendly
New build homes use modern heat-prevention technologies such as double glazing, wall and roof insulation and draft proofing. This means that new build homes are faster and cheaper to heat, who doesn't want that?
New build homes are also considered greener than ever! Features such as dual-cistern toilet flushes and fitted showers means a decrease in water consumption, and with less money spent on heating new build homes, they have a smaller carbon footprint than second-hand houses.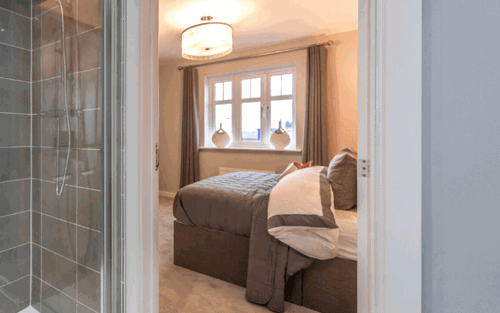 Help to Buy is available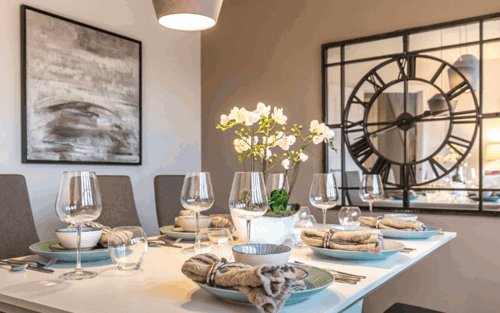 New builds are now easier to buy than ever before, with Help to Buy! This is a fantastic government scheme which supports first time buyers looking to purchase a new build. Help to Buy acts as an equity loan, meaning the government lends you up to 20% of the cost of your newly built home, so you'll only need a minimum 5% cash deposit and a 75% mortgage to make up the rest.
You can use the Help to Buy equity loan on houses that are less than £600,000 and this gives you an amazing start into being a home owner. The scheme ends in 2023, so time is ticking!
They're just nicer...
Many historic homes on the market require renovation, however new build homes are often designed with the modern homeowner in mind, so it is space-efficient and beautifully decorated. With a brand-new fitted kitchen and boiler, nothing could go wrong!
Also, new builds from reputable housebuilders are constructed to very high standards and come with a 10+ year structural warranty from organisations such as National House Build Council (NHBC), eradicating the myth that new builds are not meant to last!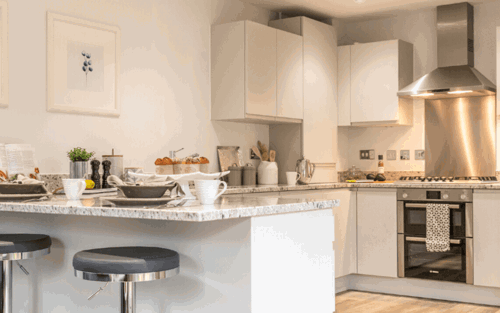 View our range of beautiful new build homes available through Help to Buy and shared ownership.
Images from Moorland Glade in Rugby