Orbit Homes to deliver 93 new affordable properties in East Anglia
Orbit Homes will be delivering 93 brand-new houses across two sites in East Anglia.
We will deliver 93 homes at the sites in Norfolk and South Cambridgeshire, with the first houses expected to be completed in December and the remainder being delivered in 2023/24. The developments will offer a mixed tenure of social rent, affordable rent, and shared ownership homes.
The proposed scheme on Dereham Road in Easton, will deliver 45 social rent and 27 shared ownership properties, while the site at Mill Road in Over will include 15 affordable rent and six shared ownership homes. Both sites will include a range of one, two, three, and four-bedroom homes.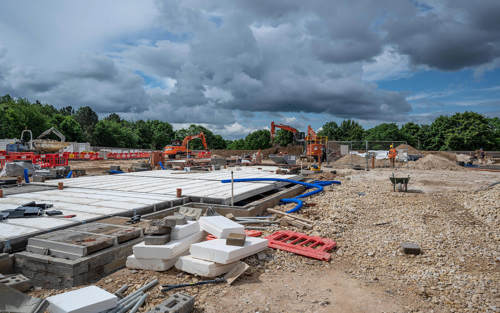 The Dereham Road site will receive funding from Homes England for the delivery of affordable houses within a rural location. A local lettings policy has been endorsed by South Norfolk District Council and Easton Parish Council, which will allow nearby residents looking to get onto the property ladder the chance to secure a brand-new affordable home first.
To deliver the scheme at Mill Road, we will be working in partnership with This Land, Cambridgeshire County Council's property development company. The site is currently under construction by Marfleet and Blyth, who will provide This Land with a total of 53 new homes. Real Consulting will then act as Orbit Homes' Employers Agent.
Regional Managing Director for Orbit Homes in the East, Andrew Doylend, commented: "We are delighted to be developing these much-needed affordable homes across these sites in East Anglia, demonstrating Orbit's ongoing commitment to delivering  high-quality affordable homes in the region with a variety of tenures to meet the growing demand. 
"We look forward to working in partnership with This Land and seeing the site at Mill Road progress throughout the year, whilst the site at Dereham Road provides a brilliant opportunity to work with our strategic partners, Homes England. We are excited to deliver these brand-new homes and create new thriving communities in Easton and Over."
We build a variety of homes and tenures, with developments ranging from small schemes in rural villages, through to large urban regeneration projects. 
For further information about upcoming Orbit Homes developments, visit: www.orbithomes.org.uk.