Orbit Homes to deliver 21 new affordable properties in South Cambridgeshire
Orbit Homes will be delivering 21 brand-new houses at Mill Road in Over, South Cambridgeshire.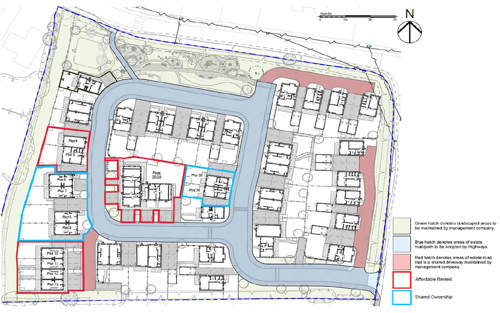 We will be working in partnership with This Land, Cambridgeshire County Council's property development company, to deliver a range of one, two, three, and four-bedroom homes. The proposed scheme will include 15 affordable rent and six shared ownership properties, to help meet the needs of the local district.
The site is currently under construction by Marfleet and Blyth, who will provide This Land with a total of 53 new homes. Real Consulting will then act as the Employers Agent for the scheme.
Andrew Doylend, our Regional Managing Director at Orbit Homes in the East, said:
"We are delighted to be developing these much-needed affordable homes in the village of Over and to create a thriving new community in South Cambridgeshire. This exciting collection of 21 brand-new homes at Mill Road is an excellent opportunity to strengthen our relationship with Cambridgeshire County Council and work in collaboration with This Land and Real Consulting, who are both based locally in East Anglia. We look forward to working in partnership with Marfleet and Blyth and seeing the site progress throughout the year."
A section 106 agreement was approved in March 2022 and the purchase of land by Orbit Homes was finalised in April. The first houses are expected to be completed in December, with the remainder being delivered in 2023/24.
To keep up to date on the latest Orbit Homes developments, visit: https://www.orbithomes.org.uk/.