Copsewood Colts kitted out thanks to £1,000 Orbit Homes donation
We have donated £1,000 to the Coventry-based Copsewood Colts Under 14s Football Team for their brand new kits.
Orbit Homes has sponsored the team, which is also managed by Orbit's Treasury Operations Manager, Paul Barker, for the past seven years.  The team play their home matches at the Copsewood Sports and Social Club, which is located opposite Orbit's Binley Court office. 
Manager of the Copsewood Colts Under 14s team and Orbit employee, Paul Barker, said: "I have managed this team since they were six years old, in my which my son Jake also plays and we are extremely grateful to Orbit Homes for the key role it has played by sponsoring the team. The kind donations have enabled the lads to have a new kit every two years, which is gratefully received by myself, the lads and their parents, helping them to look smart and be proud to play for the club."
Marketing Manager at Orbit Homes, Emily Kemp, added: "As an organisation, we are committed to providing social value to our communities and we are delighted to be able to make a difference to Copsewood Colts in our hometown Coventry. It's fantastic to see how our donation has such an impact on this local football team and we look forward to continuing our longstanding relationship with them."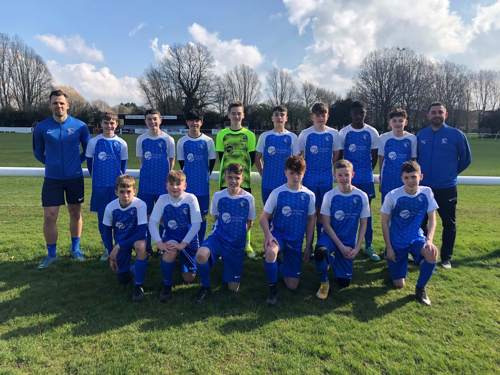 Picture caption (L-R): Top row – Chris Brain (Coach), Jake Barker, Cai Bawden, Jairaj Stone, Alfie Brain, Grayson Keningale, Harrison Walsh, Samuel Kuate, Conor Johnston, Paul Barker (Manager). Bottom Row – Alfi McAllister, Henry Greaves, Lenny Rae-Barnes, Ethan Howe, Lewis Boyce, Daniel Jeffs.