Willett Gardens in Wellesbourne shortlisted for national housing award
Orbit Homes brand-new collection of much-needed affordable homes in Wellesbourne, has been nominated for a national housing award.
The new Willett Gardens development has been shortlisted as a finalist in the Best Shared Ownership category at the Inside Housing Development Awards 2021.  The Inside Housing Development Awards celebrate innovation and excellence in the housing sector. They reward the very best residential developments across the UK, from the past two years.
Willett Gardens is an exciting collection of 35 two and three-bedroom homes, including 16 shared ownership, located in the heart of the village of Wellesbourne, Warwickshire. It is a small development of 25 modular homes which boast energy-efficient and environmentally friendly credentials, as well as 10 properties which are built using traditional timber frame methods.
Willett Gardens has been an extremely popular development since its launch on 1st January 2021, with over 75% of properties reserved within the first three months.  All the homes at Willett Gardens have now been reserved, months ahead of its completion, highlighting the demand for affordable housing in the area.
Willett Gardens is Orbit Homes first development using modern methods of construction or modular build. The development is testing two construction methods; ilke modular homes and timber framed (SIPS) systems. Modular housing significantly reduces the impact on the environment through off-site, energy-efficient construction, minimised material procurement and wastage, and reduced transportation required to and from site.
The modular homes at Willett Gardens were precision-engineered along factory production lines and then erected on-site in Wellesbourne. Unlike those built using bricks and mortar, modular homes are built using steel frames which form the building's main structure.
Despite being built in a completely different way, modular homes have the same homely touches as a traditional house, designed to be blank canvases ready for new owners to make them their own.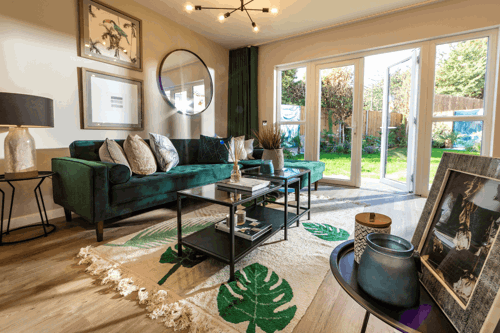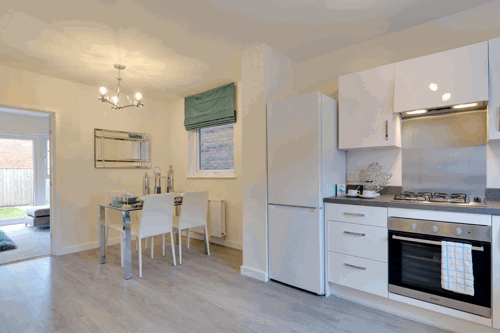 Andrew McDermott, Managing Director for Orbit Homes in the Midlands, said: "I am delighted that Willett Gardens has been shortlisted for this prestigious Inside Housing Development Award. Priding ourselves on good quality affordable homes, this nomination reinforces our commitment to building thriving communities where people are proud to live.
"As the developer of Willett Gardens, Orbit Homes has been able to set the tenures to best meet the needs of the local community and the integration of shared ownership with high specification rented properties, also reflects the housing needs of Stratford - District."
Dave Sheridan, Executive Chairman at ilke Homes, added: "Scaling-up the country's delivery of affordable housing is clearly crucial, but more than anything it is about speed, quality and partnering with forward thinking housebuilders such as Orbit Homes. By manufacturing offsite, we will be able to deliver homes for Orbit Homes in roughly half the time of traditional construction.
"The government has placed an increased emphasis on the reduction of carbon emissions and sustainable design and construction of new homes. By using MMC, we are able to deliver homes that are already some of the most sustainable in the country. It is testament to this fact that Orbit Homes has now taken a strategic step-change as it embraces modern methods to deliver much-needed, energy-efficient affordable housing."
All of Willett Gardens' residences have been designed with energy-efficiency in mind, helping to reduce customer energy bills and lessen the environmental impact. The properties are designed to reflect their local natural surroundings, have a great specification, are thoroughly modern and built to an excellent standard.
Shared ownership properties at Willett Gardens are available to buy at a share of between 40-75%. A two-bedroom home costing £90,000 (40% share) can be purchased with a 5% deposit of £4,500 and a three-bedroom home costing £102,000 (40% share) can be purchased with a 5% deposit of £5,100.
The Inside Housing Development Awards ceremony will be celebrated in London on Thursday 4 November 2021, where the winners of each category will be announced.
For more information on the Inside Housing Development Awards 2021, visit: https://ihda.co.uk/.