Thoughtful Valentine's day gift ideas
Blog : Published on 05-02-2020
---
Cupid's big day is fast approaching, and many will be calling their local florist and usual local restaurant to book a table. This year, it's time for a change. Let's get creative. 
Forget the Michelin star meal, or the expensive bouquet of flowers, this Valentine's Day show your thoughtful side and give a gift which doesn't leave you strapped for cash. Get thinking outside the box and make February 14th one to remember, with a gift your loved one won't forget.
We have put together a list of our top 5 thoughtful gifts for this special day. Whether it's staying in or going out, all the suggested gifts come from the heart.
Remember, this doesn't apply only to your partner, share the love with all your loved ones this Valentines.
Anyhow, time to kick off this list. 
Plan a treasure hunt in the house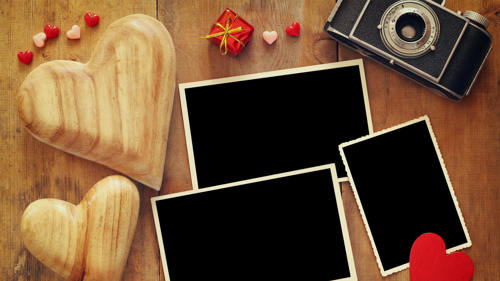 Have some fun and get creative this Valentines by creating a treasure hunt for your loved one. Leave notes around the house with hints on to lead them to the next clue. Finally, when they have located the final note, you can leave a small gift for them to find. This is one not just for your partner, but you can also play this with your friends and family! Bring the child out in you this Valentines.  
Take a trip down memory lane
Where was your first date? The first restaurant you visited, or the first presents you exchanged? This ultra-thoughtful gift is one which will tug on the heart strings as you take it right back! Recreate those precious memories by booking that restaurant, purchasing that gift and reliving that memory.
Give your time
The most valuable gift you can give is your time, and that doesn't just apply to partners.
This year you can show your love to family and friends. Pop over to your mums and have a catch-up, help your friends with the decorating, or see the Grandparents for a cuppa and a biscuit. The gift no money can buy, and the one that always means the most.
Date night
So simple, yet so effective. Create the ultimate date night! Cook a beautiful home-made meal (cook it together for extra quality time), and follow it up with a movie night, don't forget the snacks. Most importantly, no phones allowed!
What I love about you scrapbook
Without doubt the most thoughtful gift on the list, a 'what I love about you' scrapbook. Not only is this cost effective, it allows you to get personal and make the person, whether partner, loved one or friend, feel the love this Valentines.  Throw some photos in there, and some funny memories. Create a scrapbook they can cherish forever.
Competition Time!
Want to rock out to your favourite band? In need of some retail therapy? Get over to our social media channels and be in with a chance of winning some great Valentine's Day prizes!
Prize's up for grabs: 
£50 Ticketmaster voucher

£50 Love2Shop voucher 

Surprise hamper of goodies (worth £50!)
Instagram: @orbithomesuk 
Facebook: Orbit Homes UK