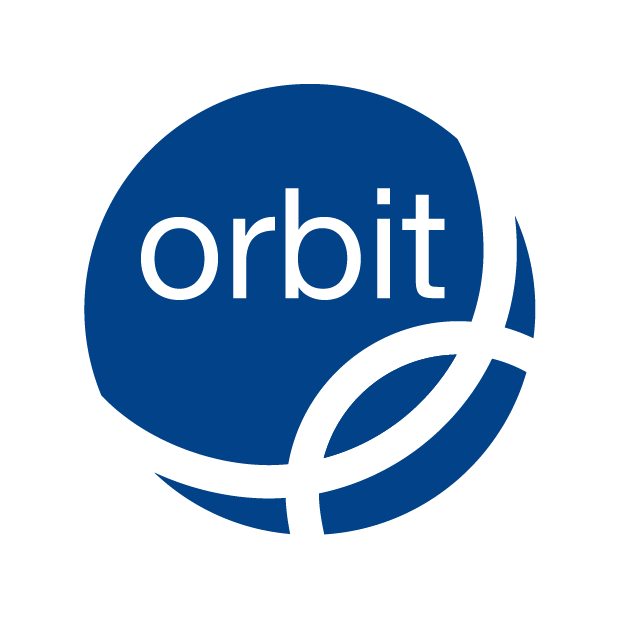 Dunton Meadows
Rye Lane, Sevenoaks
Kent,
TN14 5HD
Our Sales Office is now open for viewings by appointment only. Please contact us to arrange a time which is convenient for you. Click here to find out more about the procedures we are following to ensure the safety of our customers and teams.

Email - homes@orbit.org.uk
---
About Dunton Meadows
This beautiful new development consists of 35, one and two bedroom apartments situated adjacent to the Sevenoaks Wildlife Reserve, and occupies a prominent position in the picturesque Kent countryside. This ideal location was ranked one of the best places to live in Britain (Sunday Times Best Places to Live 2018).
Click here to see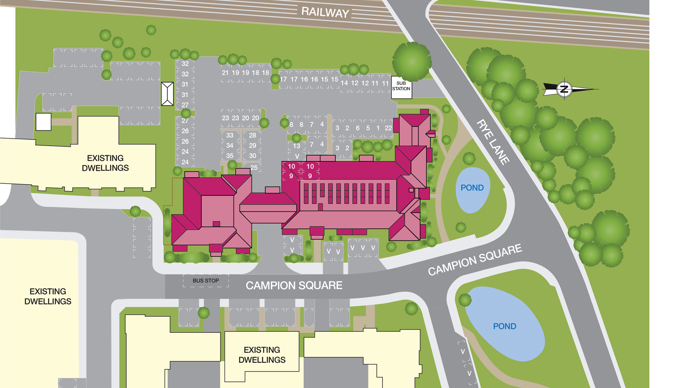 ---
---
Dunton Meadows
Sevenoaks' historic centre and thriving restaurant and café culture provide a lively and bustling daytime atmosphere, whilst in the evening the theatre, cinema and live performances can be enjoyed at the STAG Community Arts Centre. Local and independent restaurants and public houses abound, serving a wide range of cuisine and catering to all tastes and preferences. 

The parkland is exceptional in its vast size and unmanaged landscape, you can expect trees fallen and left to nature and bracken thick with protected wildlife. As well as the Sevenoaks Wildlife Reserve, there's a deer park which features over 350 majestic deer, and the Riverhill Himalayan Gardens.
With London only half an hour away by train, this is a great location for commuters. Great schools in the area offer a thriving community for growing families, and the annual Sevenoaks Literary Festival is enjoyed by all.
---
22 homes available at Dunton Meadows
Ashby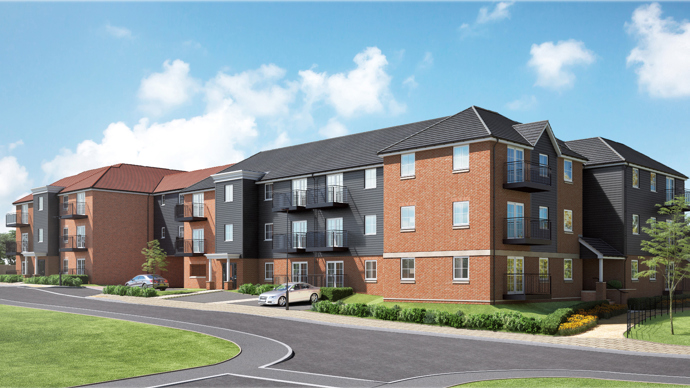 | Plot | Price | Ownership | Type of Property | Bedrooms | More Details |
| --- | --- | --- | --- | --- | --- |
| Plot 21 | £113,000 | Shared Ownership | Second Floor | 1 | |
Burleigh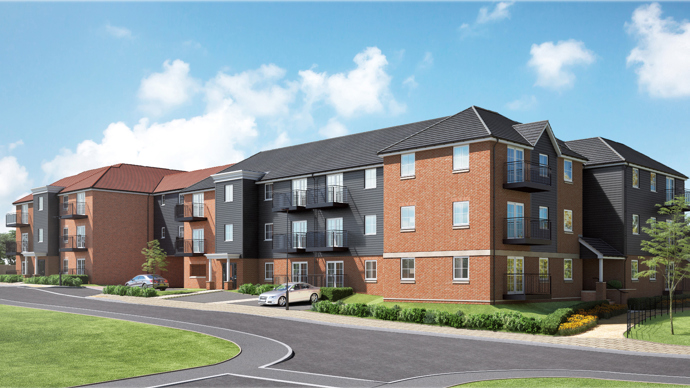 | Plot | Price | Ownership | Type of Property | Bedrooms | More Details |
| --- | --- | --- | --- | --- | --- |
| Plot 6 | £111,000 | Shared Ownership | First Floor | 1 | |
| Plot 14 | £113,000 | Shared Ownership | Second Floor | 1 | |
Carlton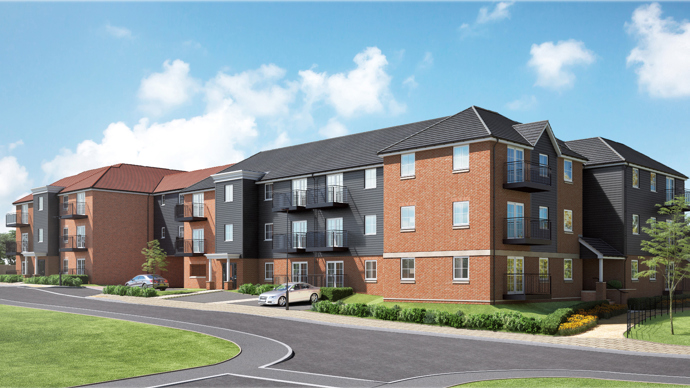 | Plot | Price | Ownership | Type of Property | Bedrooms | More Details |
| --- | --- | --- | --- | --- | --- |
| Plot 1 | £141,000 | Shared Ownership | Ground Floor | 2 | |
| Plot 4 | £141,000 | Shared Ownership | Ground Floor | 2 | |
| Plot 7 | £143,000 | Shared Ownership | First Floor | 2 | |
| Plot 8 | £143,000 | Shared Ownership | First Floor | 2 | |
| Plot 9 | £143,000 | Shared Ownership | First Floor | 2 | |
| Plot 12 | £143,000 | Shared Ownership | First Floor | 2 | |
| Plot 15 | £145,000 | Shared Ownership | Second Floor | 2 | |
| Plot 16 | £145,000 | Shared Ownership | Second Floor | 2 | |
| Plot 17 | £145,000 | Shared Ownership | Second Floor | 2 | |
| Plot 20 | £152,000 | Shared Ownership | Second Floor | 2 | |
Denby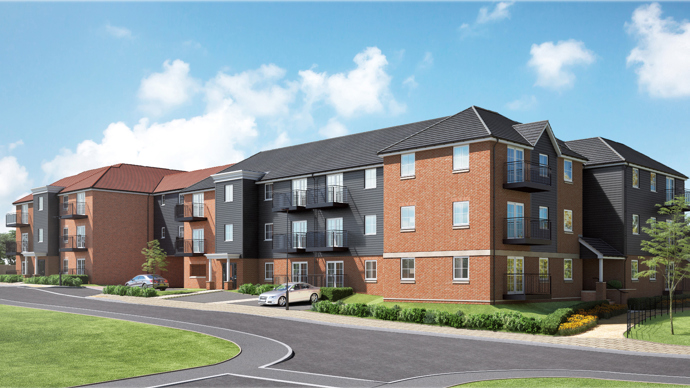 | Plot | Price | Ownership | Type of Property | Bedrooms | More Details |
| --- | --- | --- | --- | --- | --- |
| Plot 18 | £145,000 | Shared Ownership | Second Floor | 2 | |
Stafford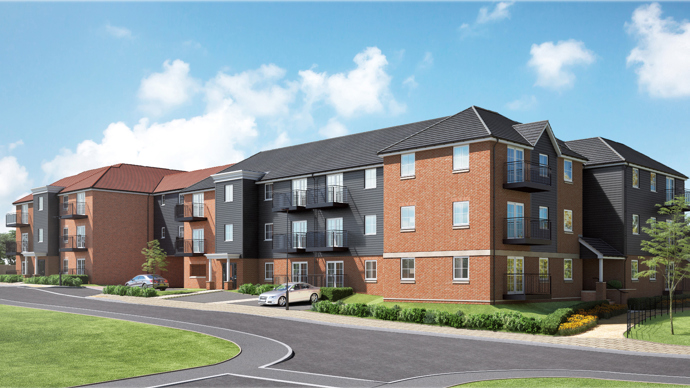 | Plot | Price | Ownership | Type of Property | Bedrooms | More Details |
| --- | --- | --- | --- | --- | --- |
| Plot 26 | £143,000 | Shared Ownership | First Floor | 2 | |
| Plot 23 | £139,000 | Shared Ownership | Ground Floor | 2 | |
Renton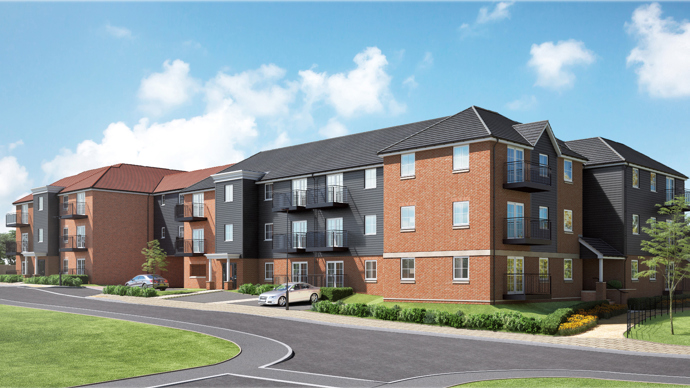 | Plot | Price | Ownership | Type of Property | Bedrooms | More Details |
| --- | --- | --- | --- | --- | --- |
| Plot 27 | £141,400 | Shared Ownership | First Floor | 2 | |
| Plot 32 | £143,000 | Shared Ownership | Second Floor | 2 | |
| Plot 24 | £139,000 | Shared Ownership | Ground Floor | 2 | |
Minton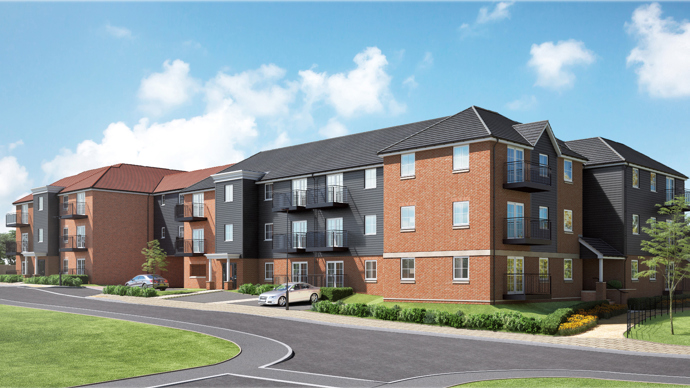 | Plot | Price | Ownership | Type of Property | Bedrooms | More Details |
| --- | --- | --- | --- | --- | --- |
| Plot 28 | £111,000 | Shared Ownership | First Floor | 1 | |
Beswick