Buying a house during Coronavirus - Hayley Shared Ownership case study
Hayley bought her first home during Coronavirus with Orbit Homes
Shared Ownership offers an affordable way to purchase a brand-new Orbit home. Instead of buying the entire property outright, customers can simply purchase a share which suits their budget and individual circumstances.
Here, Hayley, 38, talks about her positive Orbit experience when purchasing her new Shared Ownership home amid the coronavirus pandemic…
In September 2020, Hayley moved into her brand-new shared ownership home at Dunton Meadows in Kent.
Hayley had previously lived in rented properties in London and worked as a live-in nanny in Surrey. But after saving enough for a house deposit, she began looking to re-locate closer to her friends and family.
After researching local developments, Hayley chose to purchase a two-bedroom apartment at Dunton Meadows.
Orbit's Dunton Meadows development is a popular collection of one and two-bedroom apartments, situated in the picturesque Kent countryside. All the apartments were available to purchase through shared ownership and are now sold, highlighting the demand for affordable homes in the local area.
From the beginning, Hayley was impressed with Orbit's customer service. As a solo buyer, the service and overall experience that Hayley received from her Sales Representative, Jane, was hugely beneficial in her home-buying journey.
Jane supported Hayley throughout the whole buying process, regularly updating her with progress, answering any questions she had and providing reassurance every step of the way, demonstrating Orbit's commitment to delivering the best service for its customers.
Haley shares her experiences of buying her first home during Coronavirus with Orbit Homes
Talking about her excellent Orbit experience, Hayley said: "My shared ownership home has exceeded my expectations completely! I have had no issues since moving in six months ago, which means I have just been able to relax and enjoy being in my new home. For any first-time buyers looking to own their own home, shared ownership is a great option and definitely worth considering.
"I would 100% recommend Orbit – their properties are high quality and their customer services is outstanding. I was very impressed by the level of care and attention to detail that Orbit went to, there wasn't anything they hadn't thought of! The unwavering assistance and support provided by my Sales Representative, Jane, is what made my experience of buying an Orbit property a really positive one. Jane's competence, professionalism and friendly manner added so much value to my first-time buying experience, especially during these uncertain times."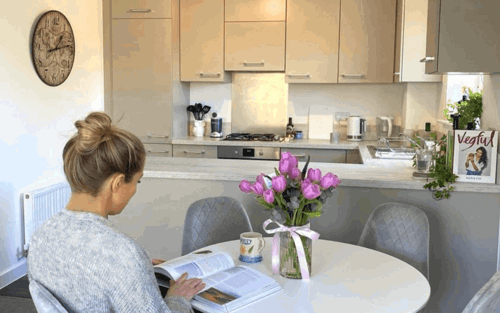 Dunton Meadows was a great development for those looking to buy their first home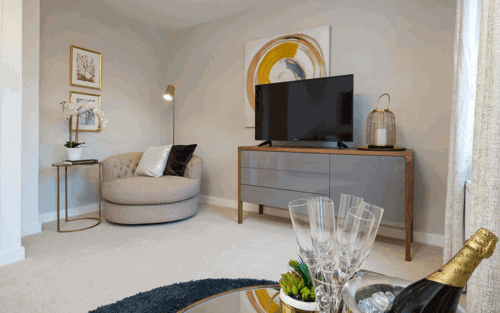 Jane, Sales Representative at Orbit's Dunton Meadows, added:
"I am delighted to have helped Hayley throughout the process of purchasing her first home. It has been a challenging year due to coronavirus, but even during local and national lockdowns, we have adapted our services to make sure customers are still moving into their new homes as quickly as possible. "All the customers on the Dunton Meadows development are making friends already, which is lovely to see. The apartments are beautiful, as is the setting, and I feel very privileged to have worked on such a lovely development."
Situated adjacent to the Sevenoaks Wildlife Reserve, Dunton Meadows is a collection of all-affordable one and two-bedroom apartments, each benefitting from a terrace or balcony. Many of the properties also have views of woodland and open fields.
Looking to buy a home and benefit from expert customer service and sales advice?
Orbit Homes offers a wide range of new homes for sale, both apartments and houses, available to buy outright and through the affordable Shared Ownership scheme.