5 ways to celebrate your first Christmas in your new home
Blog : Published on 09-12-2019
---
It's the most wonderful time of the year, and you're on even more of a festive high as you've just moved into your new home! As exciting as this time is, there is lots going on and it can be a bit overwhelming, so we've put together a list of things you can do to get into the celebratory mood this Christmas.
Decorate
There's nothing more exciting than a blank canvas. This is YOUR space and you have the power to choose where the ornaments and decorations go. Get the tinsel out and decorate your tree, buy some lovely ornaments and adorn your new home with decorations that YOU want. If you want to give back this Christmas, consider buying your décor from a charity shop, it's a win-win. And if you dare, try and out-decorate your neighbours with your crazy outdoor lights, it might make for a nice ice-breaker the next morning! Check out our Christmas decor blog post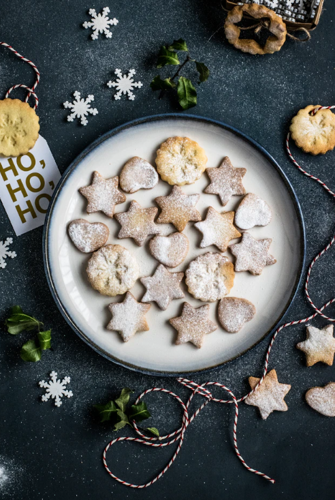 Christmas baking
What better way to christen your brand-new kitchen than to bake, bake, bake! Whether Christmas pudding, mince pies, or classic gingerbread men are your go-to, your home will soon be filled with the mouth-watering aroma of Christmas. If you're feeling brave, you could even give some as gifts to your new neighbours; the perfect way to make new friends.
Explore your local area
Everyone loves a Christmas market, and the children will love an ice-skating rink or Santa's Grotto. You could even have a look at what volunteering opportunities are available, there's no better time than Christmas to give something back. Whatever your local area offers, it's sure to help you settle into your new home.
Start a new Christmas tradition
After years of living with someone else, it's time to make your mark and start your own Christmas tradition! Is it a Christmas party on Christmas Eve? Perhaps it's carol-singing through your local area or baking together with your family. The best thing about a new home is the new memories you'll make, so pick something wonderful that you'll look forward to every year.
Relax
Stop your planning, your present wrapping, and your pie making, it's time to put your feet up on your comfortable new sofa and RELAX. You only move into your new home once, and it's time to enjoy it. Crack open the eggnog, grab a figgy pudding and watch a Christmas movie with your loved ones. After all, you deserve it!
We hope we've given you some ideas to help you celebrate your first Christmas in your new home. The most important thing is to enjoy the experience. If you're hoping to move into your new home next Christmas, view our available homes today.
Merry Christmas from the Orbit Homes team!