5 brilliant ways you can give back this Christmas
It's the most wonderful time of the year. The Christmas period is upon us!
Dressing the tree, indulging in delicious food and snuggling up on the sofa watching old Christmas movies is what it's all about.
Although, Christmas can also be a time of reflection. Amid the festivities, you may be thinking about those less fortunate than ourselves; those who cannot enjoy all the presents, parties or family fun.
So, if you're thinking about giving back this Christmas, here are our 5 brilliant ways you can spread the festive cheer.
Charity Christmas cards
It is estimated that around 900 million Christmas cards are sent each year. This year, rather than nipping down to the local shop, why not buy your Christmas cards from Shelter. All profits go towards the vital work they do to support millions who struggle with homelessness.

Also, consider sending a card to the emergency services. Not everybody gets time off to spend with family and friends. You can show your appreciation by sending a Christmas card to those keeping you safe this Christmas.


Send a letter from Santa
Get the little ones excited for Christmas whilst improving the lives of the children who need help the most. This year the NSPCC have launched their annual letter from Santa scheme, and once again you can receive the perfect treasured gift for your loved ones – a letter from Santa!
By donating the suggested £5, not only will you get a letter from Santa, but you will also have comfort knowing that you are making a positive difference to the lives of the children who need it most.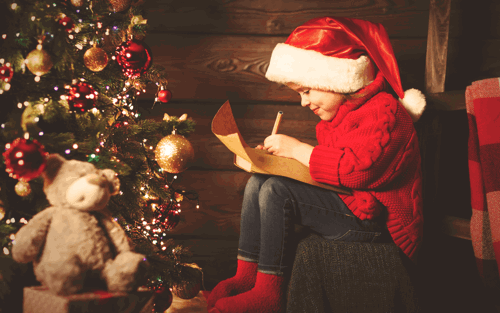 Lend a helping hand
The smallest gestures can make the biggest difference to someone's Christmas. Whether it is popping to the shops to collect groceries for an elderly neighbour, making dinner for the family or helping friends to wrap up all the presents. Christmas can be a stressful time for some, so lending a helping a hand can put the smile back on your families, friends, or neighbours face.
Give your time
The most valuable gift you can give this Christmas is your time. The Christmas period can be a challenging time for charities and your help would always be greatly appreciated. Whether it is helping in soup kitchen, visiting the elderly in your local nursing home, or investing your time into researching what help you can give local charities on the lead up to Christmas.
Not only will this make such a difference to those in need, you will also come away feeling the joy of giving back and making a difference. A gift for you and for those in need.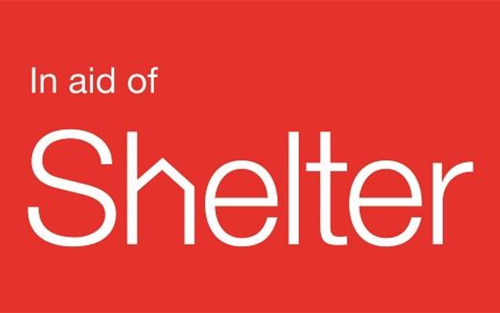 Help the homeless
While many will enjoy Christmas sitting around the table with loved ones, feasting on a turkey dinner and sipping mulled wine, the reality is there are those without family, without dinner, and without a home. Christmas time for the homeless can be an extremely difficult time, and it is important to think of those without loved ones and celebrations.
Orbit was formed with a clear purpose, to tackle homelessness and provide affordable homes for those who struggle to buy. Therefore, this year we have chosen Shelter as our Christmas charity. Shelter helps millions of people every year who are struggling with bad housing or homelessness, through their advice, support and legal services.
To find out more about Shelter and see how we are partnering up this Christmas, visit our Orbit Homes Christmas page.
Did you know, every time we get a unique page view on our Christmas page we will donate £1 to Shelter. Visit our Christmas page and get involved.
Merry Christmas from the Orbit Homes team!